Electric Motor Service
Center Electric, Inc. offers complete rewinding and repairs on AC and DC motors in our service shop. We offer temperature controlled stator burnouts, computer controlled AC motor redesign, and electronic balancing service and analysis. Our balancing machine has a 5000 lbs. weight capacity, which gives us great flexibility in the size of jobs that our shop can easily handle. We can burn out, dip and bake anything that does not exceed our dip tank capacity, which has a useable space of 4.5 feet square by 5 feet deep. Along with our repair and rewinding capabilities, we assist in the installation and programming of motor controllers.
Besides the extensive capacities of our balancing machine and burnout/dip/bake system, our service shop is equipped with a 5-ton overhead bridge crane, a 3-ton stationary crane and a number of smaller jib cranes. These give us the flexibility to work on a both large and small repair jobs quickly and easily. Our large undercutter also greatly expands our DC motor repair capabilities.
These wide-ranging capabilities have helped make Center Electric a destination service facility for commercial customers and municipalities throughout Washington state, as well as Oregon, California, Alaska, Arizona, Hawaii and British Columbia.
Center Electric is authorized service center for Nidec, US Motors, Baldor, Leeson, Teco/Westinghouse, Toshiba and Lincoln Electric Motors.
On-Site Diagnostics & Service
In addition to our in-house repair service, Center Electric also provides extensive on-site service and troubleshooting for many of our customers throughout Western Washington. We feel that this combination of service options gives us the best flexibility in dealing with whatever repair needs our customers come to us with.
Green Electric Motors
We've also recently added additional service options for increased energy efficiency of electric motors we repair. These efficiency improvements have a positive environmental effect, as "green" motors better utilize energy and consume less electricity per horse-power than traditional electric motors. These improvements also allow us to provide customers with $1 per horse-power credits on their service repairs.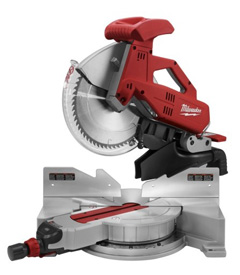 Electric/Power Tool Repair
Center Electric, Inc. is an authorized service center for Milwaukee, Ridgid, and Hitachi electric tools. Our tool specialists have attended training around the country and are fully knowledgeable in the repair of the latest in electric tool technology.
We also specialize in repair work on pumps, blowers, pipe threading machines, and virtually any electrical powered equipment.